CxContent::START::content - article::body
The Arctic Air Pure Chill makes the perfect personal air cooler because it is highly affordable! You can buy one at 35 percent off the regular price for $89.99 but purchasing more saves you more!
Purchasing two Arctic Air Pure Chill portable coolers will still net you 35 percent off with a total price of $179.98. However, buying three of the Arctic Air cooler will get you more than a 50 percent discount with a total price of $202.99. Those who need more cooling power can buy four Arctic Air Pure Chill personal coolers and save 55 percent off regular pricing, paying $247.99. Read here more about Where can I buy an Arctic Air Pure Chill?
This is great pricing considering this little lightweight personal space cooler packs a cold punch into the heatwave, providing cool air and freshens the air in smaller airs up to 45-square-feet of space.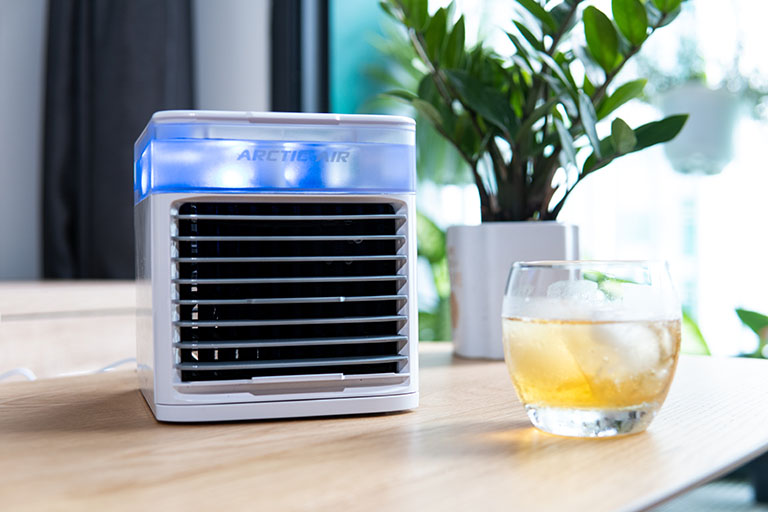 Arctic Air Pure Chill will save you money on your electric bill too because it operates off a rechargeable battery as well as through a power cord. The Arctic Air cooler is way more efficient and eco-friendly than other types of portable units as well as window air units and central air because it uses Hydro Chill Technology.
There is a 60-day money-back guarantee for those not completely satisfied with the Arctic Air Pure Chill. Send the Arctic Air Portable air conditioner back for a full refund or replacement less shipping and handling.
The filter on the Pure Chill Portable AC will need to be replaced about every six months. All filters can be bought from the same company that manufactures the Arctic Air Pure Chill. A customer service representative can help you regarding your cooling unit.
Click on the banner below to take advantage of this Limited-Time Price Reduction!
CxContent::END::content - article::body